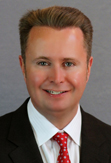 Last week marked the second week of the 2015 Georgia General Assembly session and the beginning of a series of joint budget hearings held by the House and Senate appropriations committees. I was pleased to be added to the Appropriations Committee this session and assigned to the Education Subcommittee.
This week our committee began the important task of reviewing the governor's budget recommendations and creating legislation that will direct the state's spending. Passing a balanced state budget is the only task that the General Assembly is constitutionally required to complete each legislative session. Through this process, we must outline two balanced state budgets: an amended budget for the current fiscal year (AFY 2015) and a full budget for the following fiscal year (FY 2016).  The full fiscal year budget uses a projected state revenue estimate to guide state spending from July 1 to June 30. The amended budget uses a more accurate estimate of state revenue and accounts for any discrepancies between the projected estimate and actual revenue obtained. These joint budget hearings provided us with an opportunity to closely examine the recommendations and hear testimonies from various state agencies, each explaining their budgetary needs and answering questions from House and Senate members.
For FY 2015, the governor designated $15 million additional funds for local governments through the Forestland Protection Grant, including $8.3 million that will go directly to local school systems. The AFY 2015 budget also includes an additional $35 million in grants designed to increase broadband internet access in Georgia classrooms across the state.
The investment in Georgia's education system can also be seen in the Governor's FY 2016. The governor's budget for that year includes a half a billion dollars in new funding for the Department of Education and our local school systems.  This will include $239 million for enrollment growth and $280 million for local school systems to increase instructional days, eliminate furlough days and enhance teachers' salaries.
We must not forget about the education of our youngest learners and our students in our higher education school systems. In addition to K-12 education, the governor also set aside funds to restore two planning days for pre-K teachers and an increase in awards for HOPE scholarships and grants. The governor also recommended an additional $6 million in low-interest loans for higher education.  It is crucial that every student, from our youngest to our oldest, be fully prepared with skills for success.
In addition to education and children, Gov. Deal also outlined funding initiatives for a few other important programs.  The governor's budget includes funds for an additional 175 case workers to manage child abuse and neglect cases; 11 new adult protective service caseworkers to manage reports of elder abuse; the replacement of 187 state patrol vehicles; and an expansion of accountability courts, which are a more cost effective justice alternative to prison for non-violent, first time offenders.
Now that this week's joint appropriations committee meetings have ended, the House Appropriations subcommittees will delve even further into the governor's budget proposals and eventually pass portions of the budget in their respective subcommittees. Those portions of the budget will then go before our full House Appropriations Committee, which will review and pass balanced budgets for AFY 2015 and FY 2016.
After the House Appropriations Committee passes the budget, it will go to the Rules Committee where it will be placed on the House calendar.  It will then go to the House floor, where every member of the House will have the opportunity to voice their opinions before voting upon the state budget.  Once it passes in the House, it will go to the State Senate and repeat this same process.
Capitol Address
401-E Coverdell Legislative Office Bldg.
Atlanta, GA 30334
404.656.0152 – Office