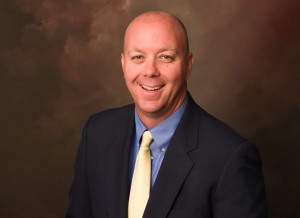 Chris Kane has been named Athletic Director (AD) for Pinecrest Academy by Head of School Paul Parker, effective July 1, 2015. Kane will replace Tom Palmer, who is retiring as AD at the end of the 2014-2015 school year. Kane currently serves as Head Varsity Soccer Coach, Social Studies Department Chair, and History teacher at Pinecrest.
"Mr. Kane's passionate commitment to helping our students fully develop their potential as athletes, students, and Christian men and women is renowned by both students and parents," said Paul Parker, Pinecrest Academy Head of School. "His devotion to excellence, both on and off the field, is already well known within the community. In addition to these attributes that we see in action every day, Mr. Kane also brings an equal breadth of experience in athletics."
The search for a new AD began in November, with the help of a search committee assembled by Parker and Pinecrest Academy High School Principal, Ed Lindekugel. The committee was chaired by Lindekugel and comprised representatives from various constituencies of the school's community. Sixty-five applications were submitted for the AD position and the committee evaluated all candidates against key criteria, including experience as an educator, capacity to form excellent scholar/athletes, a vision for athletics within the school's mission, and capacity for teamwork.
"The search committee was impressed with the high volume and caliber of interested candidates," said Ed Lindekugel, Pinecrest Academy High School Principal. "Chris Kane has won state and area championships on the field, and has an outstanding record in the classroom with a 95% pass rate in the AP courses he teaches. And with his 10 years of Division I collegiate athletic experience, Pinecrest will have an outstanding leader for our athletic program."
"I am humbled and excited about being selected for the role of Athletic Director, and I want to thank Paul Parker, Ed Lindekugel and the search committee for this opportunity.  I can't wait to start," commented Chris Kane, incoming Athletic Director for Pinecrest Academy. "The outpouring of support from the community has been quite humbling."
Immediately prior to his arrival at Pinecrest in 2008, Kane significantly developed the women's soccer program at Marshall University, where he served as Head Coach and Director of the Women's Soccer program from 2003. Before his tenure at Marshall, Kane served as the Assistant Coach at Rutgers University, The University of Georgia, and La Salle University.
"Mr. Kane obviously utilized his background and skills in developing soccer at Pinecrest, winning the state championship in 2010, and I am confident we will be seeing more from him as we tap his NCAA experience in developing all of our athletic programs," commented Parker. "In addition, I look forward to working with him to build on Pinecrest's tradition of hiring great teacher/coaches. Mr. Kane's talents, both in the classroom and on the athletic field, will be put to extensive use as part of our faculty recruiting and hiring team."
Palmer's tenure at Pinecrest Academy spans close to 10 years, during which he has served in various roles, including Dean of Students for Upper School boys, a position he held immediately prior to his role as AD.  "I would like to thank Mr. Palmer for his many years of dedication and service to Pinecrest and to our athletics program," commented Parker. "He leaves behind a great legacy to our school."
"I come into this position with some big shoes to fill, as Tom Palmer has accomplished some incredible things during his tenure as Athletic Director for Pinecrest Academy," said Kane. "I hope to follow in his success and continue to build upon our program, bringing Pinecrest Athletics to its highest potential."