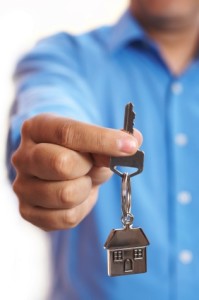 "How much house can I afford?" is a question heard  frequently at MiLEND from those looking to purchase a new home. The mortgage you can afford depends on many factors, including your target monthly payment, annual income and down payment amount.
Let MiLEND help you determine what you can comfortably afford to pay based on your personal circumstances. They evaluate the percentage of your monthly income that applies toward existing debts and helps determine how much extra you have to spend on a mortgage payment. Your remaining income after debt and taxes should be enough to cover living expenses and savings goals, and it is wise to have some cash set aside to accommodate any unexpected repairs or financial emergencies.
Annual Income
This is the combined annual income for you and any co-borrower. Include all income before taxes, including base salary, commissions, bonuses, overtime, tips, rental income, investment income, alimony, child support, etc.
Down Payment
This is the amount of money you will put towards a down payment on the house. Make sure you still have cash left over after the down payment to cover unexpected repairs or financial emergencies.
Monthly Debt
Include all of you and your co-borrower's monthly debts, including: minimum monthly required credit card payments, car payments, student loans, alimony/child support payments, any house payments (rent or mortgage) other than the new mortgage you are seeking, rental property maintenance, and other personal loans with periodic payments.
Do NOT include: credit card balances you pay off in full each month, existing house payments (rent or mortgage) that will become obsolete as a result of the new mortgage you are seeking, or the new mortgage you are seeking.
If you are looking to consolidate your debt, refinancing may be the best way to combine and lower all of your bills into one easy payment. For more information and to find out if this is the best option for you, please visit our Debt Consolidation page on our website.
Interest Rate
This is the interest rate for the loan you will receive. It is pre-filled with the current 30-year fixed average rate located in the top right corner of the MiLEND homepage.
Debt-to-Income (DTI)
Your DTI is expressed as a percentage and is your total "minimum" monthly debt divided by your gross monthly income. MiLEND has many different programs with different DTI requirements. Contact a specialist to determine which one is the best fit.
Taxes
This is an annual tax that governments place on individuals' income. It includes federal tax, most states and some local entities. The national average is around 30% but can vary based on income, location, etc. Additionally, property taxes are a factor of your payment.
Homeowners Insurance
Commonly known as hazard insurance, most lenders require insurance to provide damage protection for your home and personal property from a variety of events, including fire, lightning, burglary, vandalism, storms, explosions, and more. All homeowner's insurance policies contain personal liability coverage, which protects against lawsuits involving injuries that occur on and off your property.
Mortgage Insurance (PMI)
Mortgage insurance is required primarily for borrowers with a down payment of less than 20% of the home's purchase price. It protects lenders against some or most of the losses that can occur when a borrower defaults on a mortgage loan. Also known as PMI (Private Mortgage Insurance).
HOA Dues
Typically, owners of condos or townhomes are required to pay homeowners association dues (known as HOA fees), to cover common amenities or services within the property such as garbage collection, landscaping, snow removal, pool maintenance, and hazard insurance.
Loan Term
This is the length of time you choose to pay off your loan (e.g., 30 years, 20 years, 15 years, etc.) Factors that will determine your loan amount include, but not limited to: income, credit history, down payment amount, employment, and residence history. The amount you can borrow typically may exceed your comfort level, so borrow cautiously.
Be proactive and review your credit report and finances on hand in advance. A strong credit rating will facilitate more home choices, ease of managing home ownership and greatly increase the various loan programs available to you.
To find out how much house you can afford, speak with Mortgage Consultant, Jay Volles with MiLend at 404-537-4439 or email him at jayvolles@milend.com