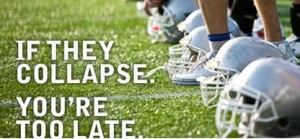 One in 500 teenagers have Hypertrophic Cardiomyopathy (HCM), the leading cause of Sudden Cardiac Death in teenagers. Getting your child a routine Echocardiogram is effective in detecting many "silent causes" of HCM. That's where Heartscreens for Teens comes in!
Heartscreens for Teens returns to Pinecrest Academy on Saturday, March 28. Screens are open to the community for ages 11 to senior in high school and will be administered in the High School Lobby, 8am- 2pm. The screening program has been restructured to now include an EKG alongside the Echo. The cost is just $95 (normal cost is $1,200+).
To schedule an appointment or for more information about the screening at Pinecrest, please contact Cheryl Farkas at cherylfarkas@aol.com or 770-826-9478  For general information on heartscreens, please visit http://heartscreensforteens.com/.  Pinecrest Academy is located at 955 Peachtree Pkwy., Cumming, GA  30041.