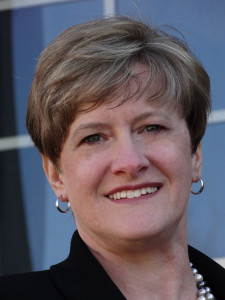 Sheri Smallwood Gilligan will take her seat among the Georgia House of Representatives having won the July 14 Special Election with about 75 percent of the votes.
The District 24 runoff was held when none of the candidates carried the 50 percent plus one vote needed in the special election held June 16 to fill the seat vacated by Representative Mark Hamilton. Gilligan had come up just shy of the results needed with 49.9 percent of the votes in that election.
Gilligan expressed her gratitude to her supporters. "Thank you doesn't seem like enough. You have been there every step of the way. You worked so tirelessly and supported me with your prayers, your time, your talent, and your treasure. This win belongs to all of you. Thank you for believing in me. I look forward to serving as your representative."
Van Sant also thanked his supporters in a statement, "I am humbled by the support we received, and I want to personally thank each of you. We look forward to continuing the friendships we formed over the last several weeks and appreciate the kind words and tireless efforts in this fast-paced election."
He extended his congratulations to Gilligan, wishing her the very best.